Overweight Container Transport, Heavy Cargo over Ukraine, Moldova, Russia, Belarus
Overweight Container Transport, Heavy Cargo from ports of China, India, Malaysia, Israel, Egypt, Turkey since 1994. Own fleet delivery over Ukraine, Moldova, Russia, Belarus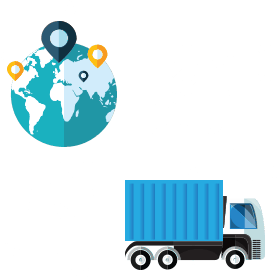 Heavy equipment delivery from China
Overweight Container Transport, Heavy equipment delivery from China in containers, delivery of agriculture, raw materials, polyethylene and other goods from any port of the world on Ukraine, Moldova, Russia, Belarus and Poland.
Delivery of heavy freights across Ukraine and Moldova own motor transport
Overweight cargo - the large-size, heavy objects which are indivisible which weight characteristics together with the vehicle exceed standard parameters (the traffic regulations Point 22.5 of Ukraine). Treat them: various equipment, steel, cast iron, ferroconcrete products, pipes, cars, rails and so forth).
The transport-forwarding company "Zenal" of LTD. provides high-quality services of transportation of large-size and heavy freights in containers motor transport and with use of sea carriers. Our experts possess solid experience of the organization of process of transportation of equipment, equipment or constructions of limit weight.
We own a necessary specialhardware, and our drivers - professionalism and to specially trained skills.
As transportation of heavy freights is the most difficult type of transport, it demands existence of appropriate permissions, preliminary coordination, and also many other important conditions which urge to follow the international rules of transportation.
Cost of Overweight Container Transport
(quote freight rate price)
$350 000
Forwarder & Carrier Insurance
€60 000
Responsibility Insurance by IRU (Carnet TIR)
$1mln+
Additional Insurance Services
$50 000
Hazardous Materials Insurance (Dangerous Goods - ADR)
Overweight Container Transport, Heavy Cargo Trucking Company ZENAL LTD - shipping from China to Ukraine, Russia, Belarus, Moldova, Poland, container logistics, shipping, chartering, transportation of hazardous materials ADR, liquid and bulk cargo in containers. Import, export and transit of cargo in any type of container.

We guarantee high quality intermodal services for more than 20 years.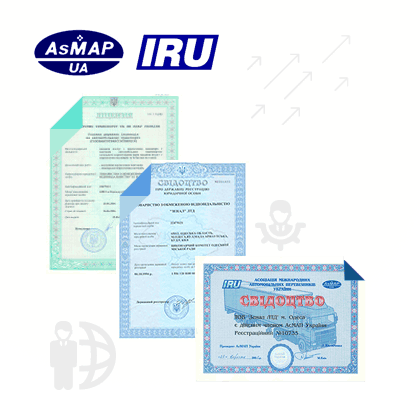 Certificate of State Registration of the Company No. A00 254832  from 06.10.1994. Certificate of Valid Member of Asmap (Association of the International Carriers IRU) No. 10735. License of the Ministry of Transport and Communications on the Transport of Dangerous Goods of the AG No. 590978. Forwarder and Carrier Insurance contract with PZU Ukraine No. 312.994026489.20233.